Whether you are having family holiday gatherings or some virtual holiday gatherings, mixed drinks are a must! Check out these drinks that will make your holidays shine.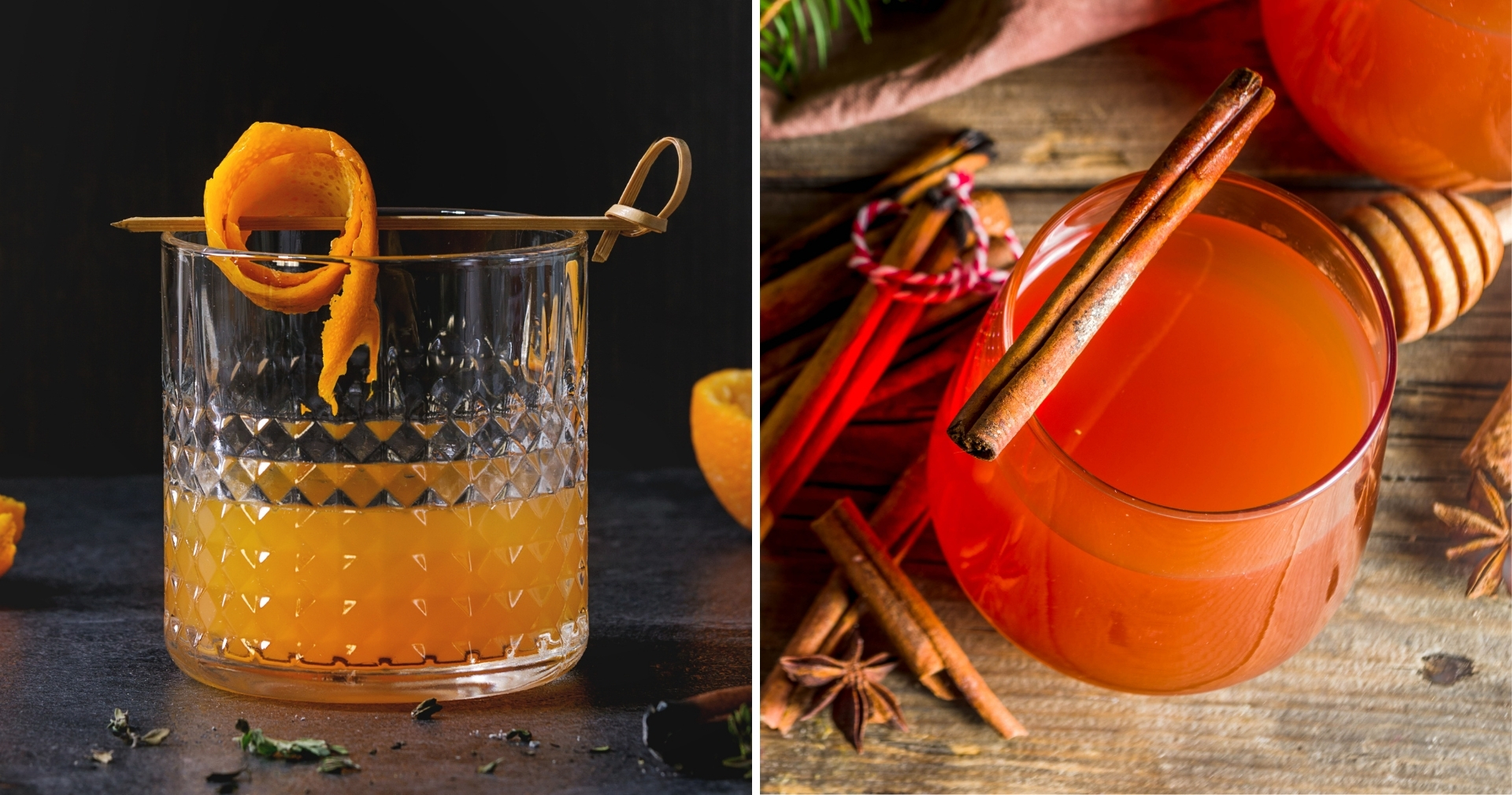 The Panettone
This delicious drink is similar to the taste of Italian dessert bread with a sweet citrus taste. One sip and you'll be in love. Check out the full recipe here.
1 ½ ounces Vodka
½ ounce Grand Marnier
½ ounce Orgeat Syrup
Ice
Champagne
Orange peel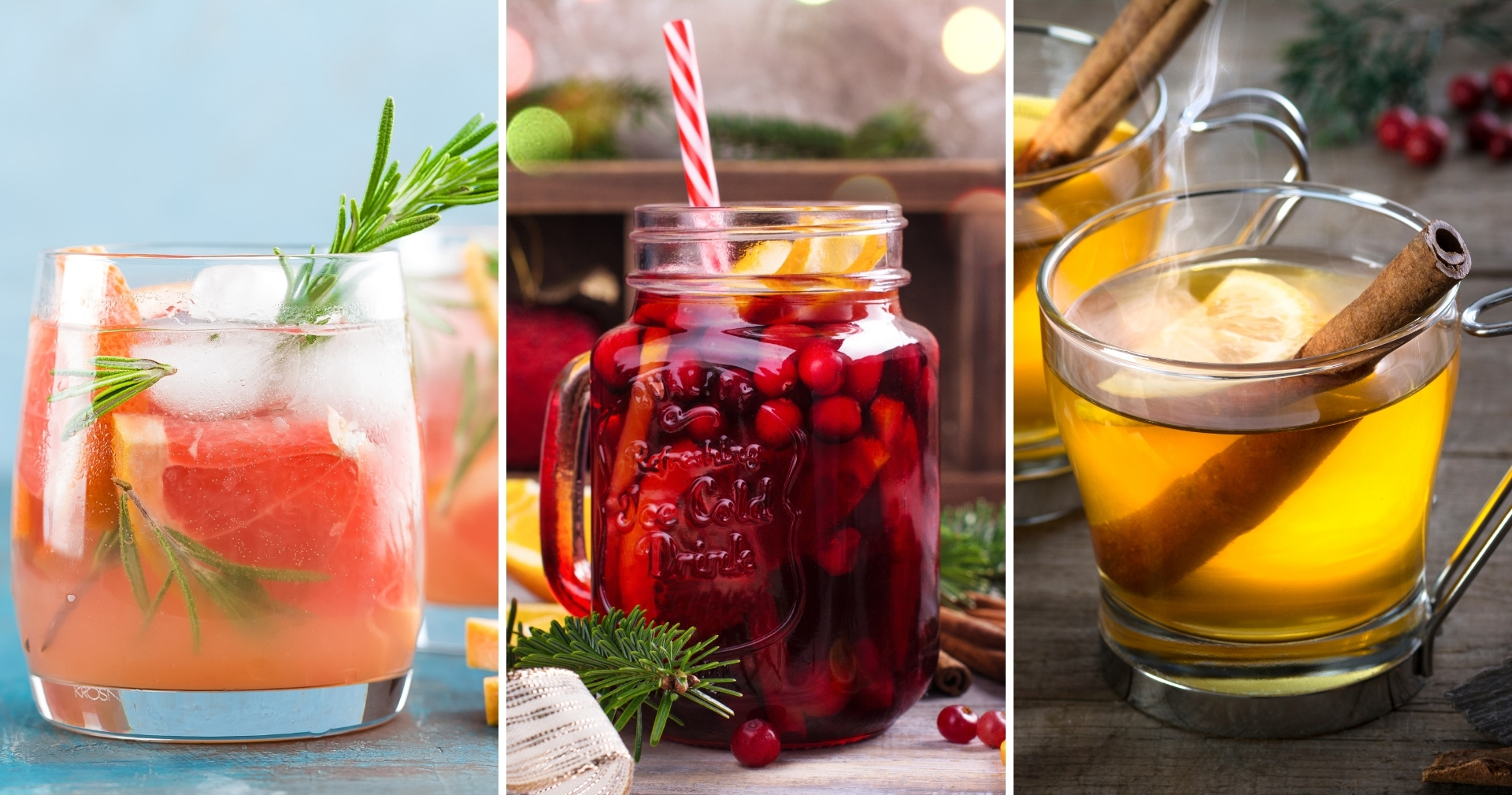 Wassail
Wassail is a delicious hot spiced apple drink with apple and orange juice topped with an orange slice. Just the smell of this drink will have you wanting more! Check out the full recipe here.
1 Gallon Apple Juice or Apple Cider
½ cup Brown Sugar
½ cup Frozen Orange Juice Concentrate
1 Orange sliced
2 tsp whole Cloves
2 tsp whole Allspice
3 sticks Cinnamon
2 whole Nutmeg
Grapefruit Cardamom Gin Fizz
This drink looks and tastes beautiful. The grapefruit adds a gorgeous pink color and a tartness, while the rosemary syrup adds a garnish of purple and an earthy taste. The prosecco counters the tartness of the grapefruit. Check out the full recipe here.
2 oz Rosemary syrup (recipe below)
3 oz Cardamom infused gin (recipe below)
½ cup Grapefruit juice
Splash of prosecco, chilled
Rosemary sprigs
Grapefruit peel, for garnish
Holiday Sangria
This holiday sangria is perfect for hosting or to just as an easy drink to refill during a virtual holiday party with it's sweet, fruity taste. Check out the full recipe here.
1 Bottle sparkling apple cider
1 Bottle red wine
1 cup Brandy
¼ cup Sugar
2 cups Cranberries
1 Orange, sliced
1 Apple, cubed
2-3 Cinnamon sticks
4 Star anise
4 Sprigs rosemary, plus more for garnish

Apple Toddy
The Apple Toddy has a delicious apple cinnamon flavor that is sure to warm you up on a cold Fall or Winter night. Check out the full recipe here.
½ Orange, halved
4 Cloves
3 cups Apple Cider
2 Cinnamon Sticks
Brandy, to taste
1 cup Heavy Cream, whipped to soft peaks